Chimney Sweep Services in Fairfax and Northern Virginia Counties
Schedule Your Cleaning and Safety Inspection with Ash Busters Chimney
We are your chimney cleaning and repair experts!
Why clean and inspect chimney systems?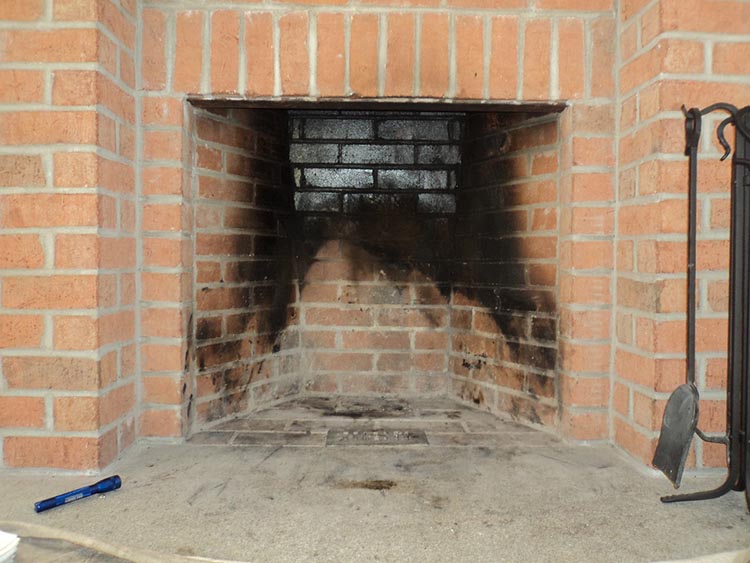 Preventative maintenance is always more cost effective than repairs that could have been avoided. Annual inspections are critical for chimneys used regularly, but even if used occasionally, a chimney system (the appliance, any necessary connecting pipe, and the chimney should be routinely inspected and cleaned if necessary. Chimneys, if not regularly maintained or at the very minimum, inspected, are susceptible to creosote buildup, chipmunk or birds nest infestation, clogs, and water damage. Trust our notable professional chimney cleaning company ensure that your chimney is operating at maximum efficiency and is free from anything that could cause bad draw problems for smoke, which can be harmful to both your home's and your family's health.
Ash Busters Chimney Cleaning and Repair performs a 20-point safety inspection to ensure the safety and proper operation of your chimney, and only cleans if absolutely necessary, sparing you expense. And our competitive rates for cleaning are tailored to your type of fireplace.
We have been providing the Washington area with professional chimney cleaning, chimney repair and masonry repair and construction services for nearly 20 years. Contact us today and find out what makes us the best choice!
For nearly 20 years, our chimney cleaning professionals have been providing exceptional services throughout Fairfax, Loudoun, Arlington, Prince William, Fauquier, Warren, Clark, and Fredrick Counties in Virginia. We know how important it is to keep your chimney clean, especially when winter starts to approach. As part of good maintenance keeping, we want to make sure you are not bringing in any hazardous pollutants into your home. A clean, well-swept chimney results in better air quality and a safer living environment.
Chimneys
Flues
Fire Places
Wood Stoves
Dryer Vents
Sweeping Your Chimney
Our chimney sweep services utilize specialized chimney cleaning brushes and cleaning equipment to eliminate any signs of dust, dirt, and other build up. Our sweeping professionals will make sure to clean the chimney with our wire brushes, thoroughly removing all deposits and soot while cleaning your fireplace.
For more detailed work, we can use small hand brushes and scrapers to clean inside of the fireplace, making it look brand new again. Our goal is to make sure you are completely satisfied with our work, down to the smallest details. If would like to schedule an appointment or request an estimate, contact Ash Busters Chimney Sweep & Repair today at (703) 821-2659.
Why Choose Us?
No Mess Guaranteed
Family Owned & Operated
In Business for Over 17 Years
Treating Customers As Family